DAT Minyan
Family Camping Trip
Don't miss our first Family Camping Trip, led by Ari Hoffman of Avanim Adventures. Learn more and register.
Leil Limmud
Thank you to all of our amazing speakers, and to everyone who came out for a great pre-Pesach event.
Mish-Mosh ... On Sunday?!
It's true! Sunday Mish-Mosh begins May 4!
Sign Up for the Community Kiddush!
The next Community Kiddush is May 10. Have a birthday, anniversary, or Yahrtzeit in May? Sign up now.
Carlebach Minyanim Continue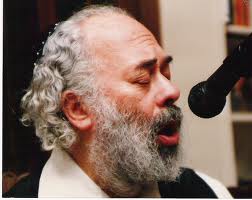 Don't miss any of our upcoming monthly Carlebach-style Friday night Minyanim. See the dates.
Nuggets Game
Thank You to Rabbi Klein for organizing the trip to see the Nuggets beat the Washington Wizards, and thank you to everyone who came out and made it an enjoyable afternoon.
Introducing DAT Shabbat!
Join us this Shabbat for a new initiative of varied Torah learning one hour before Mincha. DAT Shabbat features featuring Chevruta and Chabura-style learning. Learn more.
NOW ONLINE - DAT Community Business Directory!
Updated 2/23 9:32 pm | CLICK HERE to browse the new DAT Community Business Directory! This powerful new resource will become an indispensable tool for the DAT Community to network, find services, and support local businesses. Start browsing the Directory today!
Thu, 24 April 2014 24 Nisan 5774