DAT Minyan
Spend Purim with the DAT Minyan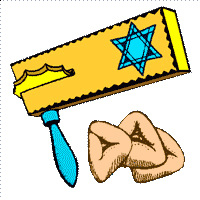 Check out the Purim schedule, sign up for our Purim Seudah, and give Matanot La'evyonim, all on our convenient Purim page. Plan your Purim.
DAT Minyan Nuggets-Wizards Game
Join the DAT Minyan as we watch the Denver Nuggets take on the Washington Wizards. Find out more.
Sign Up for the Community Kiddush!
Sign up for our new monthly Community Kiddush. Now accepting sponsors for April. Get involved.
The Return of Fathers and Sons
A new season of Fathers and Sons Sunday morning learning at DAT Minyan with the Denver Community Kollel begins this Sunday, February 23. Don't miss it!
NOW ONLINE - DAT Community Business Directory!
Updated 2/23 9:32 pm | CLICK HERE to browse the new DAT Community Business Directory! This powerful new resource will become an indispensable tool for the DAT Community to network, find services, and support local businesses. Start browsing the Directory today!
Tue, 11 March 2014 9 Adar II 5774