DAT Minyan
High Holidays at the DAT Minyan
Sign up for seats and childcare, and view the complete schedule. Get started.
Shana Tova Card Campaign Returns
Our Shana Tova Card campaign returns! Wish Shana Tova to the whole community. Sign the card now.
Youth Snack Sponsorships - Now Online!
Now you can sponsor Youth Snacks from the comfort of your own home! Get started.
Third Annual 14'er Hike
Congrats to our intrepid outdoorsmen for conquering Quandary Peak. Enjoy the pictures below.
Carlebach Minyanim Continue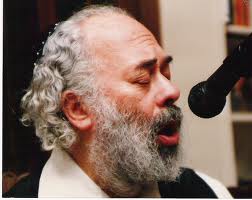 Don't miss our monthly Friday night Carlebach Minyan. See the upcoming schedule.
Rockies Game
Thank you to Rabbi Klein for organizing our trip to see the Rockies play the Brewers, and thanks to everyone who came out.
Introducing DAT Shabbat!
Join us this Shabbat for a new initiative of varied Torah learning one hour before Mincha. DAT Shabbat features featuring Chevruta and Chabura-style learning. Learn more.
Mon, 1 September 2014 6 Elul 5774