Scholars-in-Residence Rabbi Reuven Taragin and Rabbanit Shani Taragin Shabbat August 4th and 5th
We welcome Rabbi Reuven Taragin and his wife Rabbanit Shani Taragin to the DAT Community on the Shabbat of August 4th and 5th for a series of inspiring presentations. Rabbi Taragin is the Dean of Overseas Students at Yeshivat Hakotel in Jerusalem. He is well-known for his shiurim in Gemara, Tanach and Machshava, his inspirational talks, signature tisches and the personal advice he gives to talmidim. Shani Taragin is the Coordinator of the Intensive Tanach Track for post-high school students in Midreshet Lindenbaum. She lectures throughout Israel, serves on the first women's hotline to deal with issues of Jewish law and is currently pursuing her Ph.D in Tanach. To help sponsor this Scholar-in-Residence Shabbat in any denomination, please CLICK HERE.
Dancing With the Scrolls
But, what about WOMEN dancing with the Torah on Simchat Torah?
Please click below to hear a fascinating shiur on this topic by Rabbi Friedman, complete with viewable Halachic sources.
Click here to download sources.
Join us each Tuesday for our Women's Rashi Study Group
The Exciting Year Ahead
5777 looks to be a banner year for the DAT Minyan. Click here to check out our complete programming brochure, including social events, new Adult Education offerings, chaburot and guest speakers, and much more.
Keep Up With MP3 Audio
Missed a recent weekday class? Catch up on our Audio page - updated almost daily!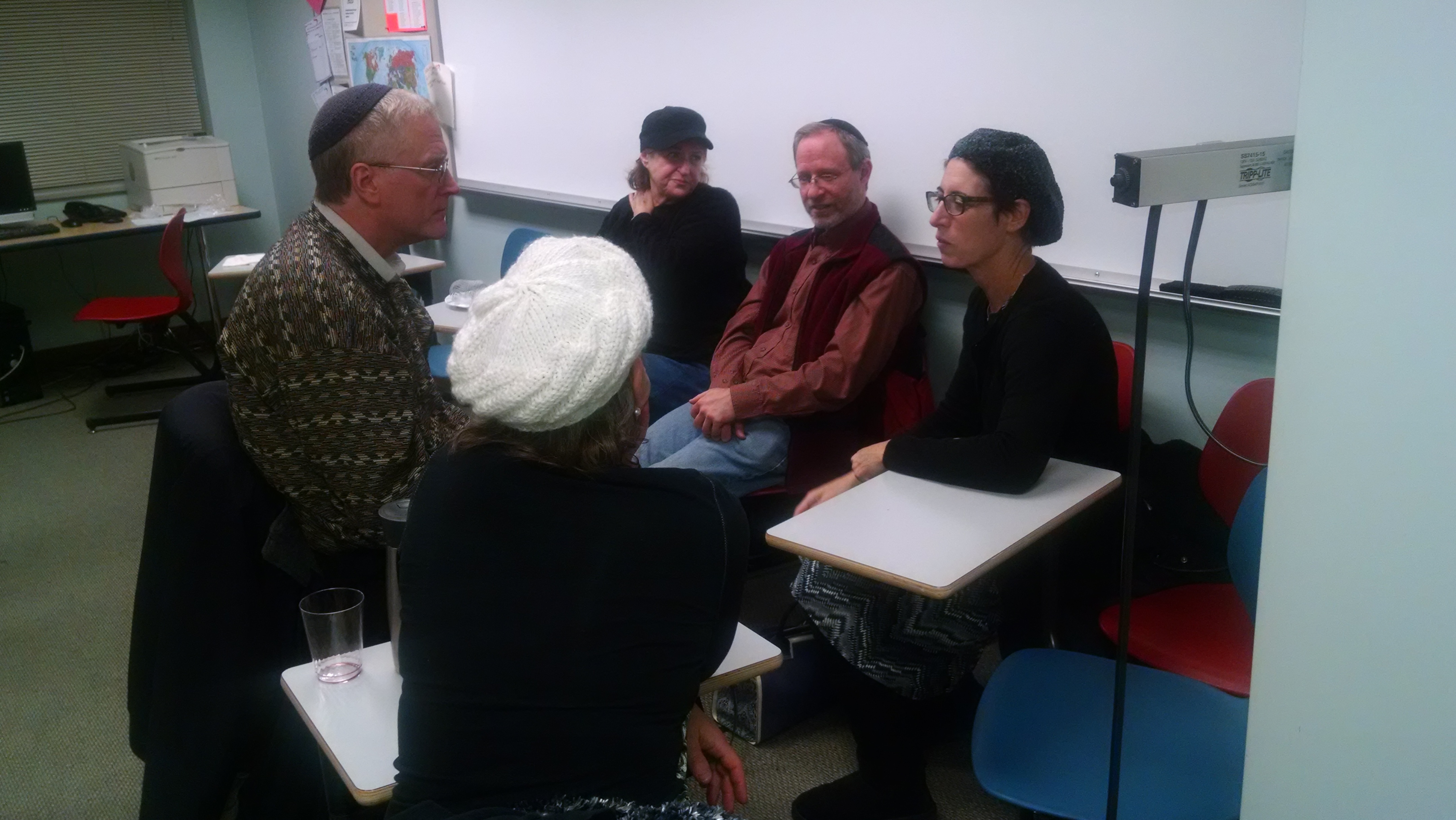 Fri, July 21 2017 27 Tammuz 5777