DAT Minyan
The Shabbat Project Comes to DAT Minyan Nov. 11-12
Be a part of it! Learn more about the Shabbat Project at TheShabbatProject.com.
Simchat Torah Teen Extravaganza!
Teens - Don't miss an exciting weekend of fun with NCSY and Torah Tours.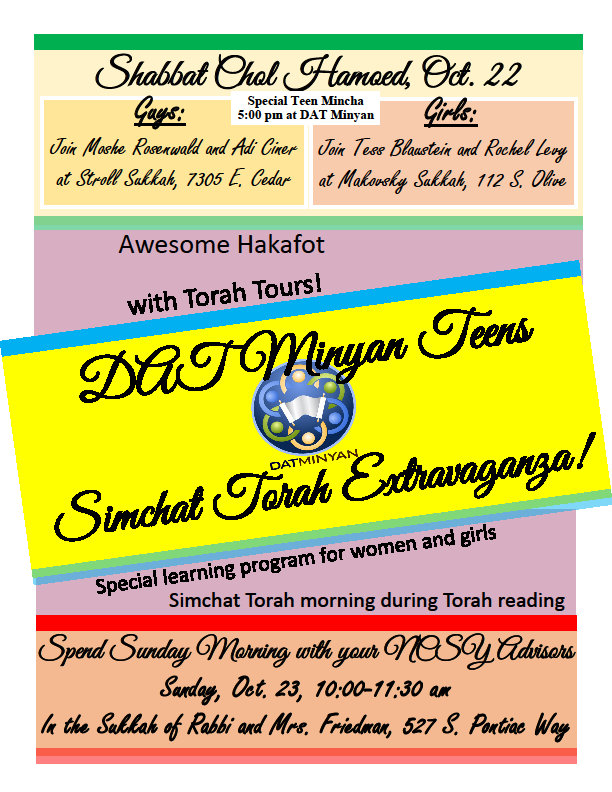 The Exciting Year Ahead
5777 looks to be a banner year for the DAT Minyan. Click here to check out our complete programming brochure, including social events, new Adult Education offerings, chaburot and guest speakers, and much more.
Keep Up With MP3 Audio
Missed a recent weekday class? Catch up on our Audio page - updated almost daily!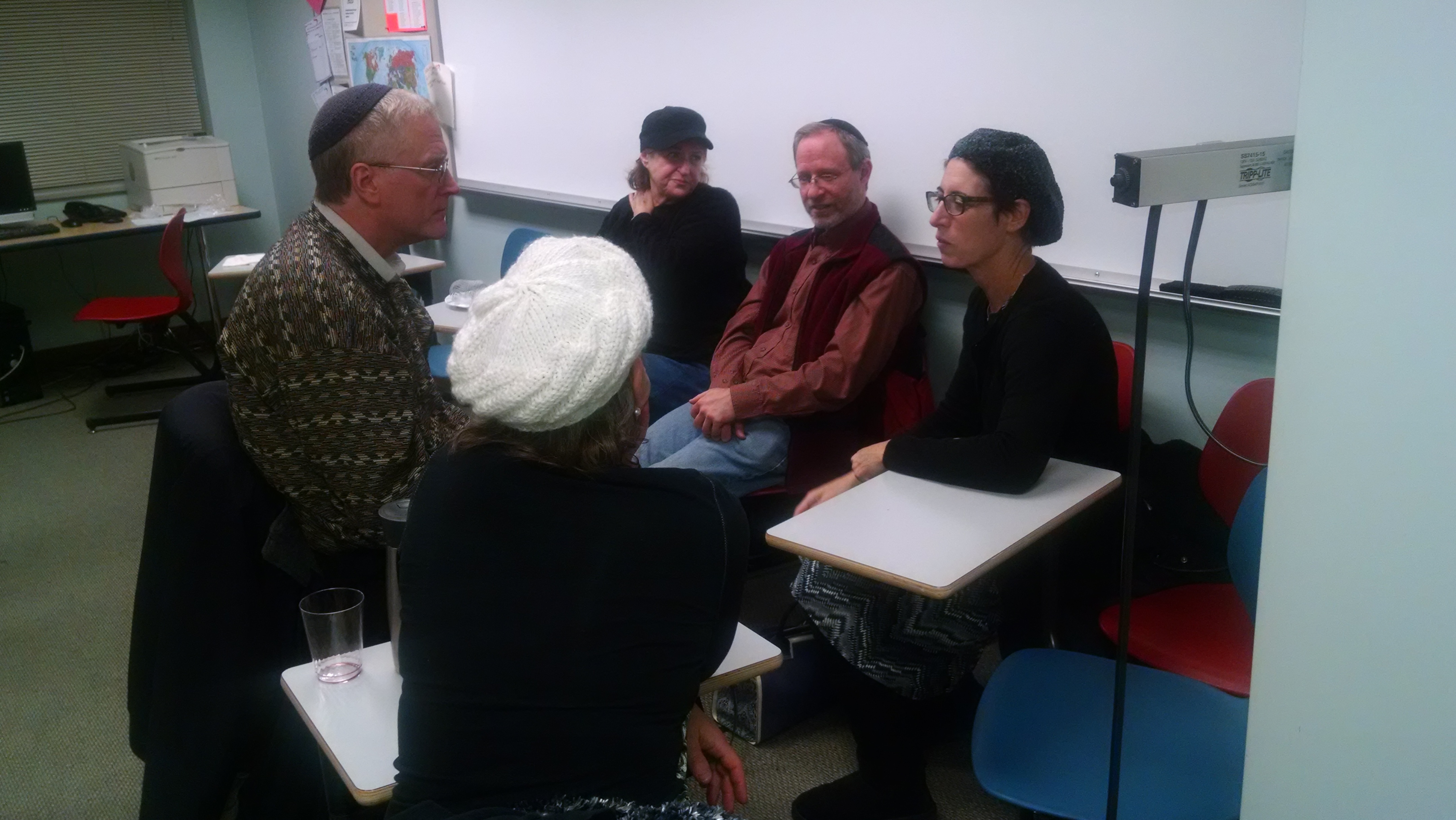 Sun, 23 October 2016 21 Tishrei 5777